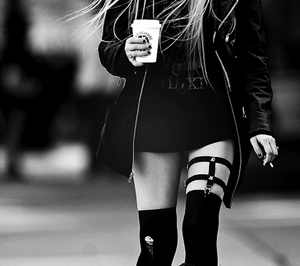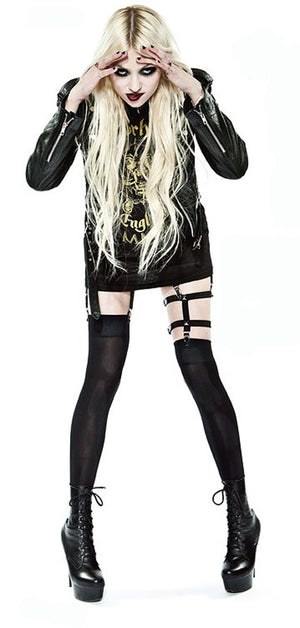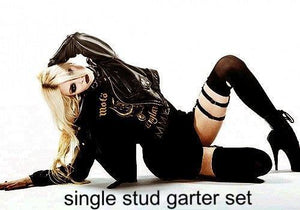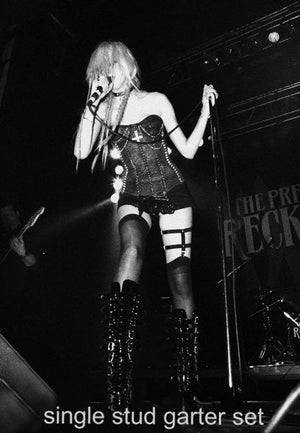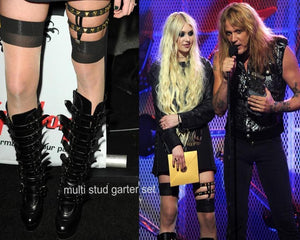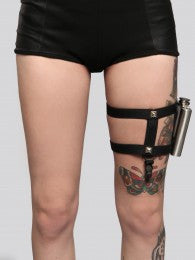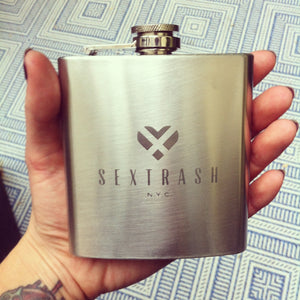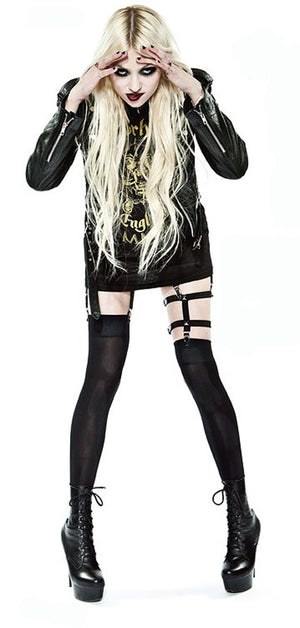 Miss Nothing Garter
These garters will make you think twice about traditionally hiding your garters underneath your clothing. A favorite of Pretty Reckless' Taylor Momsen, these garters have clasps to attach your stockings and leather trim buckles. 
One stud garter set features two leg straps and silver pyramid studs.
Multi stud garter set features two legs straps with rows of silver pyramid studs.
Flask garter set is similar to one stud garter set but with a built in elastic strap that allows you to carry a flask or cigarette pack. (flask not included) 
One size fits most 
Factory Girl Garters are the discounted version of the Miss Nothing Garter. Contains no adjustable leather belt, all elastic.